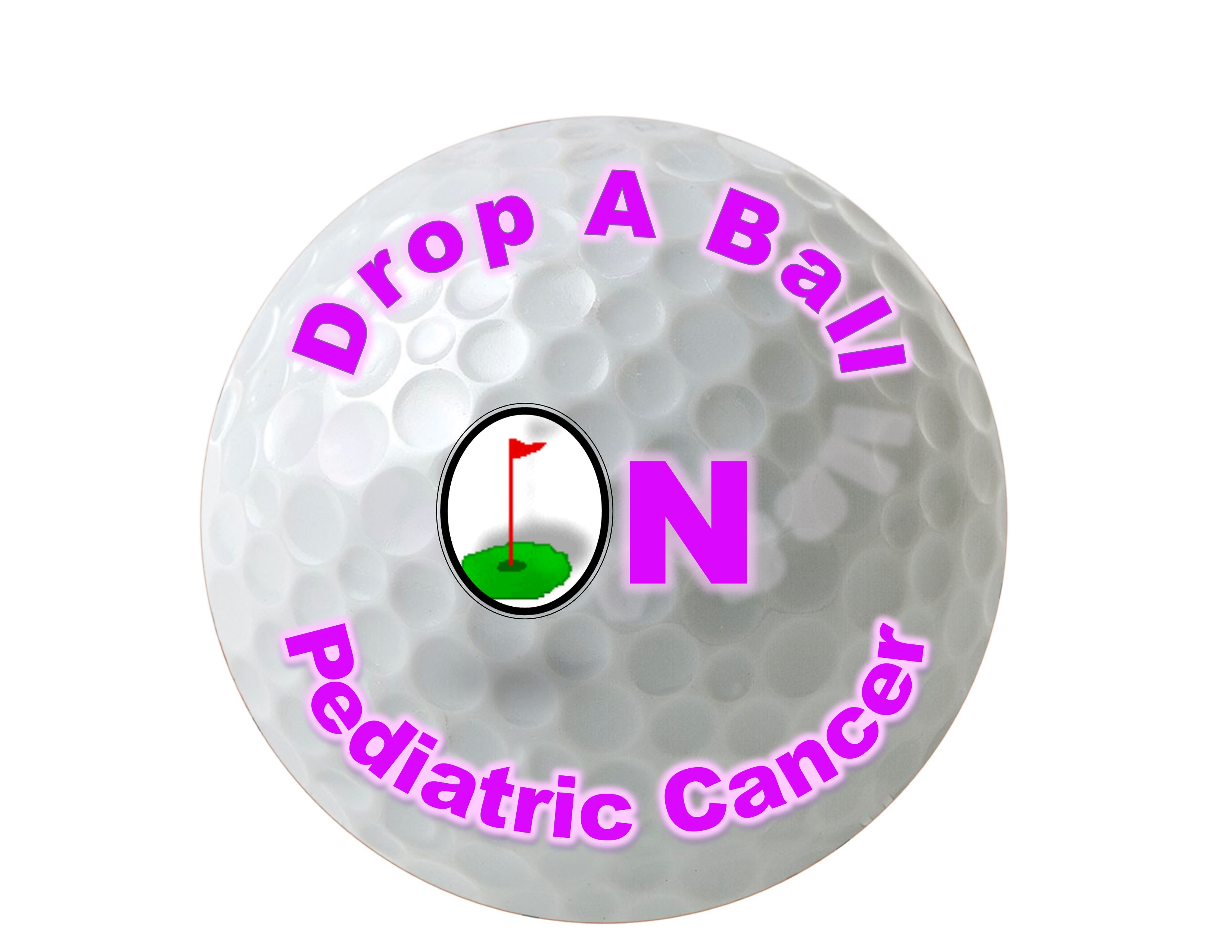 In 2013, I founded the Gas4Katie Cancer Foundation to support my neighbor and friend, Katie Hawley, who was battling a rare form of cancer called Neuroblastoma. Katie's parents had to drive her back and forth from Orange County to LA almost every day for her chemotherapy treatments. I wanted to do something to help so I thought to raise money in the form of gas cards to help ease some of the burden for their family. Fortunately, Katie is now 18 and after 4 battles has no evidence of disease! In honor of Katie being in remission, I am now expanding my foundation to help other local families here in Orange County and San Diego County who are also suffering from Pediatric Cancer.  Your generous donations will go directly to help these two families.  Here are their stories:
Reese Imhoff - Ladera Ranch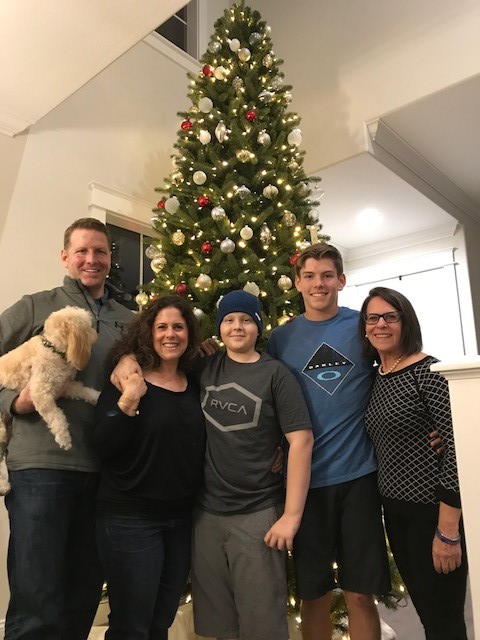 Reese Imhoff lives up to his nickname, "The Beast," as he continues to fight osteosarcoma. Reese was diagnosed half way through his 6th grade year when a tumor was found in his femur. Since then, all of his family's time, energy, focus, and resources have been poured into this fight and Reese's ultimate healing. Since his diagnosis, Reese has undergone major surgeries (on his femur, pelvis, and lungs), spent months in the hospital on various chemotherapy treatments, and with intense physical therapy learned how to walk again TWICE. Currently his treatment is at home as he focuses on strengthening his ability to ditch the crutches and walk on his own. Reese has fought like few have ever witnessed and is making strides in his healing and recovery that are awe inspiring to everyone he comes in contact with (including his medical team). And the fact is he has so much to fight for! Reese looks forward to starting high school in the fall and walking the J Serra halls alongside his older brother, Max. Funds raised to help Reese's family not only assist in accumulating medical expenses and essential physical therapy but are also being used to develop awareness and research in hopes of a cure for this rare disease. The Imhoff family's approach has been to LOOK UP and REACH OUT. And because of that, we can see Reese getting back UP on his feet and stepping OUT into a bright future.
We are so grateful for Gas4Katie and for all of your kind donations and support. We will keep fighting because Reese is our BEAST!
Liam Vest - San Diego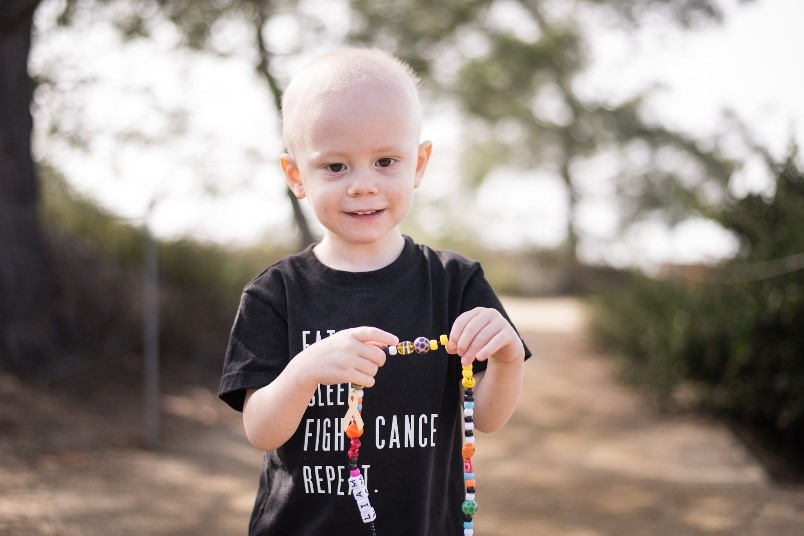 Liam is a loving and caring 3-year-old, he loves to play and use his imagination. He loves to laugh and tells great jokes! He loves cars, trains, fixing thing with his tools. He loves to be outside as much as he can and loves to read books. He is an amazing son and brings so much joy and love to our lives! We can only imagine all of the adventures ahead!
Just before Liam's second birthday, he came down with a double ear infection and was put on antibiotics. A couple weeks later, he was still having unexplained fevers and fatigue. We knew something wasn't right and we thought the ear infection was still present. When his doctor said his ears were clear, we immediately talked about getting blood work done since he had very swollen lymph nodes along his neck, as well as abnormal bruising. About 3 hours after the blood work, we were called back to the office and our doctor shared that Liam was extremely dehydrated, very anemic, and she was 98% positive that it could be leukemia based on his blood work. We were sent directly to the ER to be admitted to begin testing, and he had a bone marrow aspiration the next day. We were given the official diagnosis two days later. Liam was diagnosed with B-cell Acute Lymphoblastic Leukemia and started treatment right away.
Liam was put into the very high-risk protocol for treatment because of his bone marrow results and because he did not reach remission in the first 30 days. His treatment was very intense over five phases that were each eight weeks long. Each round consisted of weekly chemotherapy and many lumbar punches under sedation to inject chemo into his spine. One phase included four rounds of high-dose methotrexate, which needed a 4 to 5-day hospital stay each round. He also had an allergic reaction to a certain type of chemotherapy, so in place of an IV treatment for that chemo, he had to have 56 leg injections. He also had several other hospital stays because he developed neutropenic fevers since his immune system was so compromised. One of the biggest struggles for our family was that my husband had to leave for deployment in August and returned home in January. Before my husband left, we did receive the great news that Liam had reached remission! Liam is now in the maintenance phase which will be two and half years of daily chemotherapy pills, along with monthly chemotherapy infusions. His total treatment plan will take three years to complete, and his end of treatment date is August 2020! 
We can't thank you all enough for supporting our son Liam and our family. We are eternally grateful for your generosity!
On behalf of Reese and Liam, I want to thank you very much for your support!  With your help, we can make a difference in the lives of these Southern California families who unfortunately are faced with this terrible disease!
Ashley Bussell
Gas4Katie Cancer Foundation, Founder
Questions? Email info@gas4katie.org
GOAL:$20,000.00
ACHIEVED:$17,600.00